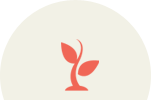 About Us
DEV DRIVER SERVICE CENTRE offers not just a car but a complete solution, tailor-made to all your Executive / guest transportation needs.
The rates are kept at very reasonable level for a long lasting relationship. A 24 hours 'Hello Sir' service is maintained 365 days a year.
Special coordination and systems are in place for handling large requirements like conferences and delegations.
Our Drivers and Cars
We realise that drivers are integral part of service. Our uniformed are experienced, trained drivers doubles as your friend, philosopher & guide as he gets you to the very heart of Kolkata India. our drivers who undergoes vigorous training every month and has a thorough knowledge about the roads of Kolkata.
Our all Cars are painted white are Vacuum Cleaned daily washed and 'Checked' thoroughly have, White Seat Cover, Reading light, Tissue paper and Car freshener and safety belt for the rear seat passenger.
We provide Mobile phones for each and every duty. After duty we take the feed back from each and every Client to give better service for the next duty.
Simply put: our strength and success is due to our competitively priced vehicles and a superior service than our rivals.
Whether you're looking for a days rental or long term relations we adhere to our strict standards.
Our competitive edge is achieved through working together to offer the best value car rental customers can buy.
What we have in ourselves
A strong drive to succeed through hard work.
A desire to be the best car rental operator in their town or city.
An organised and methodical approach to running their business day-to-day.
We have separate people for separate functions such as operations, fleet maintenance, accounts and client servicing. We have a computerised billing system.

Specially Valid Parking