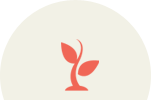 Services
So far as our car rental services are concerned, we have a fleet of cars that include small luxury cars to premium category CARS. Besides this, we also have a strong back-up support along with 24 x 7 workshop and breakdown services.
We have team of experienced and well-trained drivers and support staff, who offer personalized services to each and every guest.
Additionally, we also offer following services :
1. Driver service agents
2. Driver service agents for hourly basis
3. Driver service agent for monthly basis.
4. Driver service agents for 24 hours
5. Drivers for occacions.
6. Drivers for outstations
You can rely on our service for your visits and we rely on our experience and our team.
Specially Valid Parking